Giving Compass is a one-stop shop for individual donors to learn about issues, get involved, and give to organizations. Focused on equity, effectiveness, transparency, and systems change, we connect donors to learning content, resources, and tools to give in ways more likely to make a difference. Learn more about us.
Special Coverage
Mental Health Awareness Month
Stable housing, healthy surroundings, and access to the outdoors all affect our mental health. Our special coverage provides resources to learn about the issue and how to invest in solutions that support positive mental health for all.
READ MORE
Giving Calculator & Giving Planner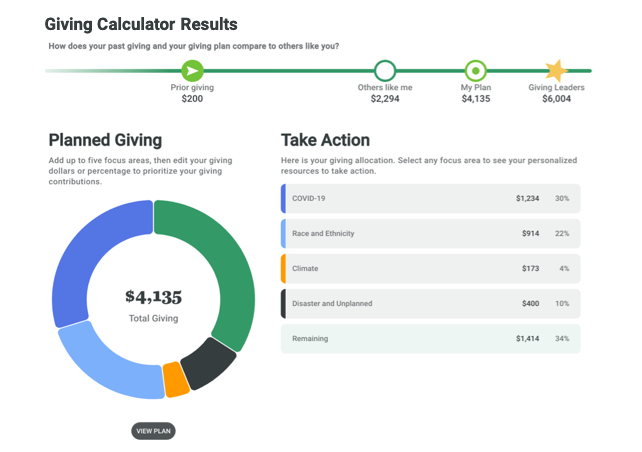 Are you a giving leader? Our Giving Planner can help you become one. This free online tool combines the power of a financial planner and personalized charitable resources to help you give with impact.
Compare your giving to peers with the Giving Calculator.
Create and edit a giving plan that organizes giving and volunteering contributions.
Get personalized learning and giving resources.
Get Started
Stay in the know: Sign up for the Giving Compass newsletter